Artists who created wonderful art in this campaign
To truly emphasize the power of art in capturing personal emotions and experiences, one must ardently believe in its essence
and possess a multitude of relevant encounters.
 Kaewtrakan uses the form of the fruit of Yangna tree
(Dipterocarpus Alatus) and juxtaposes it to the local Thai tradition.
Wishulada, a social activist artist, crafts art from waste, embracing
the Circular Economy concept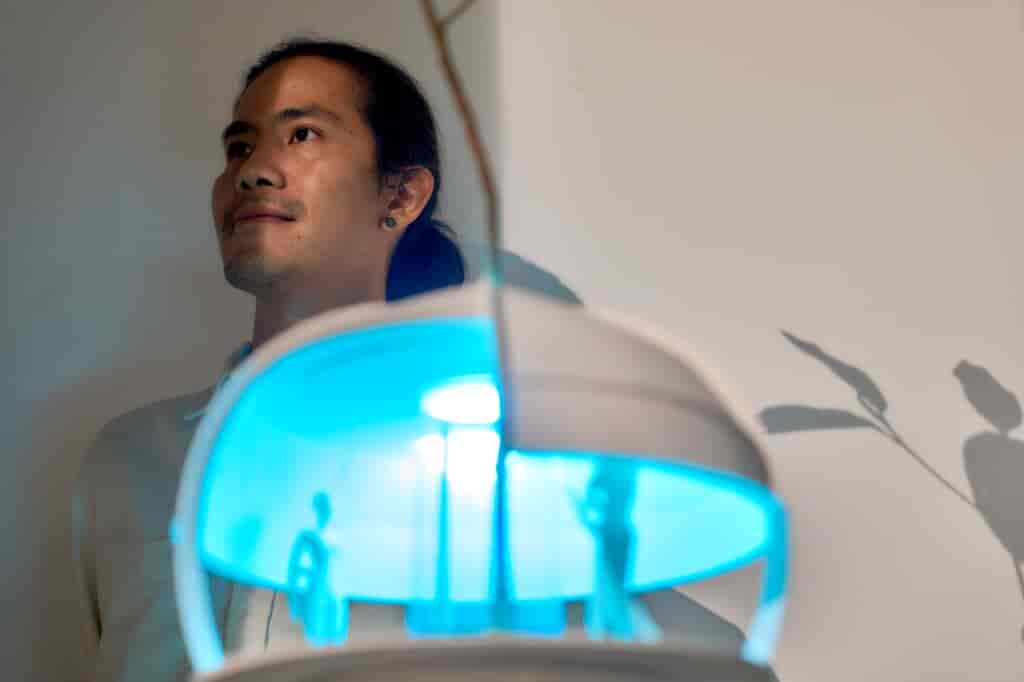 Wuthigrai is a textile artist whose works explore ways to rethink and
revitalize traditional crafts while balancing between the integrity of tradition and the exploratory approach to the practice.
"It Might Be Loud" explores the perception of surfaces transposing the artist's spatial perceptions into a tangible piece of art.