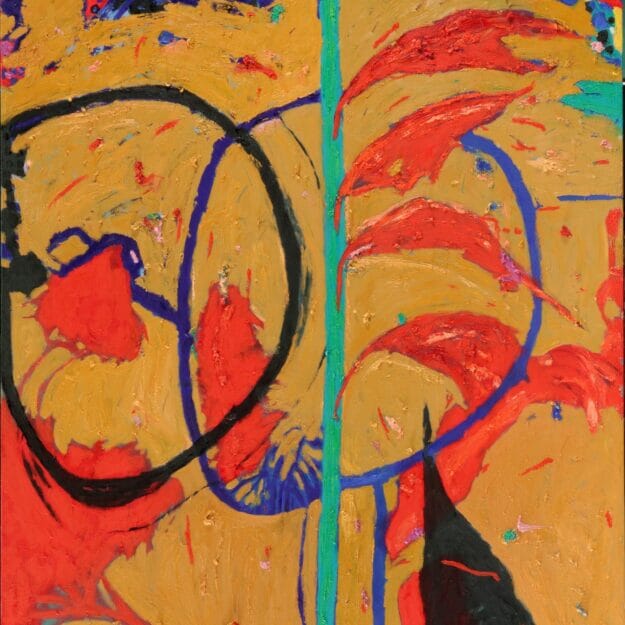 ARJINJONATHAN ARJINKIT
1983, Burirum, Thailand
Lives and works in Bangkok, Thailand
Education
2011 MFA in Modern Art, Srinakharinwirot University, Bangkok, Thailand
2005 BFA in Imagine Art, Srinakharinwirot University, Bangkok, Thailand
www. Arjinjonathan.com
IG : Arjinjonathan.studio
Facebook Page : Arjinjonathan.studio
E-mail; [email protected]
Arjinjonathan Arjinkit was born in 1983 in Buriram, a Northeast province of Thailand. He
earned his MFA from Srinakharinwirot University in 2011 and BFA from Srinakharinwirot
University in 2005. He currently teachs at Rajabhat Rajanagarindra University. Arjinkit has
been working across various mediums including: painting, print, photomontage, installation.
However, his recent focus has been primarily on painting. He has been exploring the idea of
contemporary society both in socio-political perspective and aesthetic perspective through his
painting process. Material, process and color has always been areas of Arjinkit core practice. In
his painting, he often employs industrial paint, commercial paint and other industrial material in
his painting process. His signature bright, vibrant and vivid color is his visual aspect of today's
society that in line with the current global landscape. Arjinkit refers to his color as 'color of
today's everyday life'. His palette and his choice of material support each other ideology. Some
of his selected exhibitions include As if it never exsited , Bangkok (2022) Body of Space ,
Bangklok (2022), Light Flakes, Bangklok (2021), Painting X , XSPACE Art Gallery , Bangkok (2021)
Variation at Lyla Gallery, Chiang Mai, Thailand (2016), The 13th Great Oriental Art Exhibition
at Burapha University, Chonburi, Thailand (2015), Art Peace at Ton Tann Art Space and
Gallery, Khon Kaen, Thailand (2015), Gazing Into Colour at Lyla Gallery, Chiang Mai,
Thailand (2015), The Yard Mini Art Exhibition at The Yard Bangkok, Bangkok, Thailand (2015),
In commemoration of the 35th year anniversary of 6 October 1976 at Thammasat University,
Bangkok Thailand (2011), 535 Days On The Road at Srinakharinwirot Exhibition Hall,
Srinakharinwirot University, Bangkok, Thailand (2009).
Solo Exhibition
2022 AS if it never existed at Manycuts Artspace , Bangkok , Thailand
2022 Body of Space at Iconluxe pop up gallery , Iconsiam , Bangkok , Thailand
2021 Light Flakes at Ananta Kama Gallary , Bangkok , Thailand
2020 The ongoing project Imprint 2016- , Many Cuts Art Space , Thailand
2015 Gazing into Colour at Lyla Gallery, Chiang Mai, Thailand
The Yard Mini Art Exhibition at The Yard Bangkok, Bangkok, Thailand
2011 535 Days On The Road at Srinakarinwirot Exhibition Hall, Bangkok, Thailand
2006 Pem Preuw and Joe Nhod/ Skinny Pem and Mustache at Jamjuree Gallery, Bangkok,
Thailand
Selected Exhibition
2021 Painting X , XSPACE Art Gallery , Bangkok , Thailand
2020 Momentos/Monuments & reMinders, Plan Samret Gallery, Bangkok Thailand
2019 JUXJUX exhibition , Cartel Artspace , Bangkok , Thailand
2018 Khonkaen Manifesto, Khon Kaen, Thailand
No Man Land at The Jam Factory, Bangkok, Thailand
Painting by 3 artist at Many Cuts Art Space, Chacheangsao, Thailand
2017 City Scape #1 at Many Cuts Art Space, Chacheangsao, Thailand
ASYAAF , Dongdeamon Design Plaza, Seoul, South Korea
2016 Variation at Lyla Gallery, Chiang Mai, Thailand
2015 The 13th Great Oriental Art Exhibition, Art Exhibition Hall, Burapha University, Chon
Buri, Thailand
Pad Riew Art Festival 2 at Robinson life style center, Chachoengsao, Thailand
Pad Riew Art Festival 1 at Robinson life style center, Chachoengsao, Thailand
2014 Until We Meet Again at KTC Exhibition Hall, Chachoengsao, Thailand
2010-2009 The Red Road Project 2009, The Documentary art project
2008 Mai Hed Jak Mo Ban/ Message from the Village, Pak Dee Pan Din Village, Sra Kaew,
Thailand
Prasamit Group Contemporary Art at Predee Panomyong Institue, Bangkok, Thailand
Prasamit Group Contemporary Art at Hof Art Gallery, Bangkok, Thailand
2005 Free Will Art Exhibition 7 at Srinakarinwirot Exhibition Hall, Bangkok, Thailand
Strip of Passion at Bang Bua Thong Gallery, Nontaburi, Thailand
Come Back to Isan at Khon Kaen University Art Gallery, Khon Kaen, Thailand
Hot Sun and Cold Snow at Srinakarinwirot Exhibition Hall, Bangkok, Thailand
Bounce & Bounce at De Lune Gallery, Bangkok, Thailand
2003 Flower O—there are at DeLune Gallery, Bangkok, Thailand