How can I buy art online?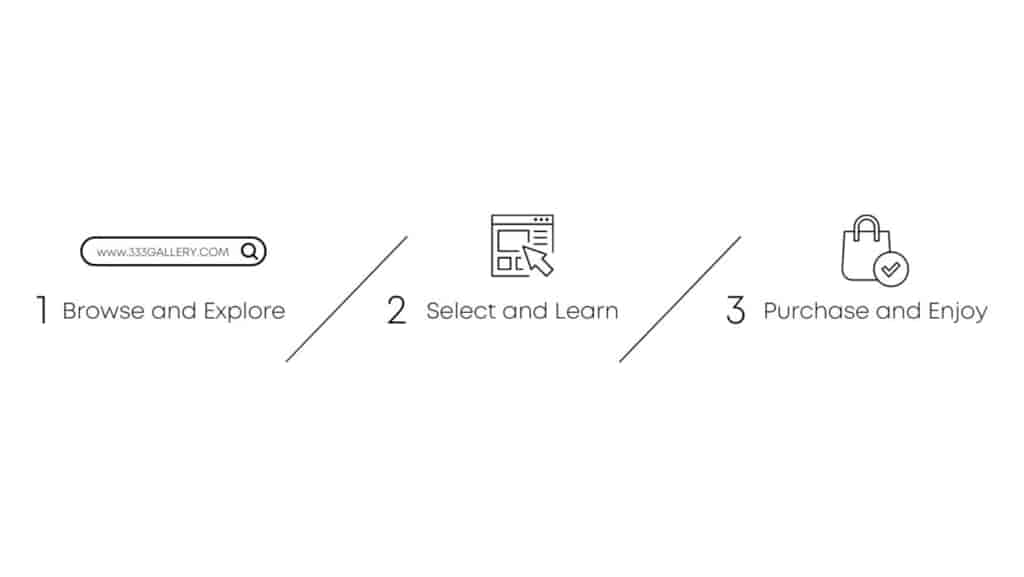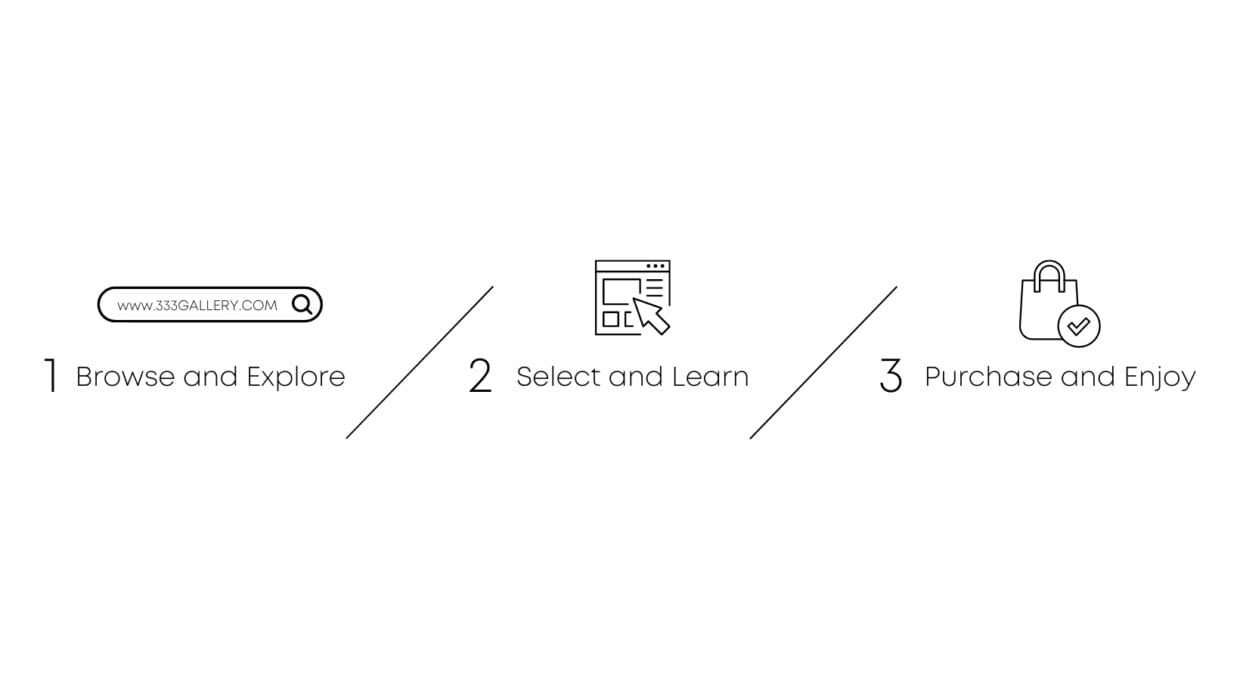 Buying art from 333gallery.com is a simple and intuitive process. Here are three easy steps to guide you:
Step 1: Browse and Explore
Visit 333gallery.com and explore our curated collection of fine art. Use the search and filter options to navigate through the artwork by style, medium, artist, or price. Take your time to discover and appreciate the breadth of talent from local Thai, Southeast Asian, and International artists.
Step 2: Select and Learn
Once you find an artwork that resonates with you, click on it to learn more. You will find details about the artwork such as the artist's name, the artwork's size, medium, and price. Read about the artist's background and the story or inspiration behind the artwork. If you need any further information, feel free to contact us.
Step 3: Purchase and Enjoy
When you're ready to purchase, click on "Add to Cart" and proceed to checkout. Fill in your shipping details, choose your preferred payment method, and place your order. Once your order is confirmed, we'll carefully package your new artwork and ship it to your doorstep. All you have to do is wait for your art to arrive and then enjoy the enrichment it brings to your space and your life.
Buying fine art has never been easier with 333gallery.com!